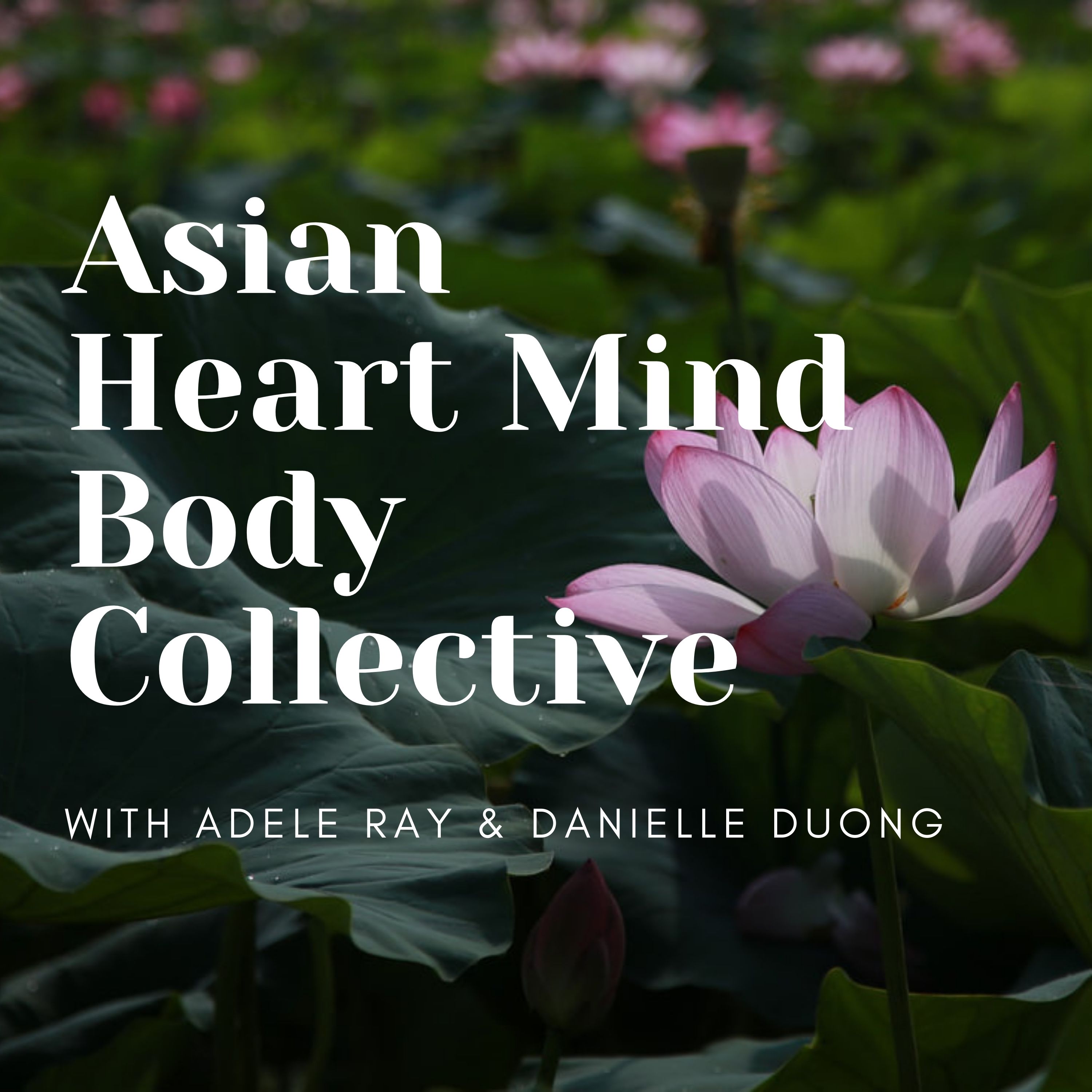 Asian Heart Mind Body Collective is a podcast that holds sacred circle for everyday people by integrating mindfulness practice, cross-cultural ritual, and storytelling. With the tools of our own medicine, we unearth the impact of intergenerational trauma, unravel the deeper connection between all things, and explore the spiritual mystery of simply living everyday in our beautiful Asian bodies. Join us and dive deeply into the discovery of our own medicine and heart-mind-body awareness. Although this podcast emphasizes the multitude of Asian experiences, it is open for anyone in our global community who feels the call to listen.
Episodes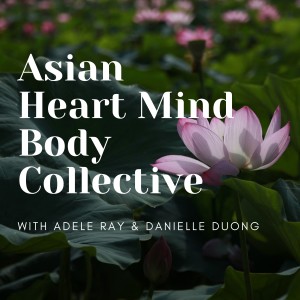 Tuesday Jun 08, 2021
Tuesday Jun 08, 2021
Guest Speaker Helen Hyun-Kyung Park joins Danielle and Adele to discuss her response to the violence happening in Asian communities. She dives into how we can bring the warrior spirit into our lives and the importance of healing in relationship and community. The hosts also dig into Helen's expertise on different therapeutic, somatic, and indigenous modalities for healing personal and racialized trauma in the body. Helen closes the show by leading us through a beautiful meditation practice called the Seven Homecomings. 
Show Notes: 
Guest Speaker Helen Hyun-Kyung Park (LCSW, MFA) is a therapist, clinical social worker, and meditation teacher. She currently serves as Director of Community and International Training and Clinic Therapist at the Ackerman Institute for the Family in New York City. As a clinical social worker and family therapist, Helen draws upon her experiences in the arts, contemplative practice, and social justice activism to create a way of working with clients that is integrative, holistic, and anti-oppressive. She is currently pursuing clinical training in Indigenous Focusing-Oriented Therapy, as well as facilitating a think tank with fellow therapists, artists, and technologists to explore possibilities for transdisciplinary practice and communities of care. She teaches meditation and maintains a small private practice in New York City. Prior to becoming a family therapist, Helen was an arts educator and program facilitator in New York City public schools. In this field, she created innovative learning programs and curricula for BIPOC, LGBTQ, and neurodiverse students. As a media artist, Helen created community-based projects that fostered critical dialogue and collective healing. Helen received her MSW from New York University, MFA from University of California, Santa Cruz, and is a Fulbright Fellow alumna (Republic of Korea). More information about her practice:

https://www.mindfulfamiliesproject.com/index.html

 

Lama Rod Owens is a teacher and author. Information about his teachings and books: 

Resmaa Menakem is a trauma specialist, healer, and author. Information about his books and somatic abolitionism and healing:  

Resources about the Vulnerability Cycle in relationships:

Resources about Indigenous Focusing Oriented Therapy: 

Resources about Spiritual Bypassing: 

Seven Homecomings Practice & Meditation with Lama Rod Owens: